SPRING INTO CIRCUS!
NEW CLASSES: MARCH 22 – JUNE 13*
*NO CLASSES APRIL 19-25, APRIL 30, MAY 31
Spring out of winter and into circus classes! Try something new to move your body and ease your mind. Trapeze, hoop, acrobatics, fabric, and so much more!
Online and in person Spring Session classes are designed for:
All ages
Youth classes: 1.5 – 18 years old
Adult classes: 18 and up
All levels
Beginners welcome!
7 days/week
Questions? Email us! Register today!
CIRCUS SPECTACULAR
MARCH 6, 2021 | ONLINE @ 7 pm EST
NECCA presents the Circus Spectacular! Our 11th annual fundraising show features internationally renowned circus artists from Cirque du Soleil, 7 Fingers, and more! Award winning artists include Eric Bates, Molly Gawler, Jeff Raz, Kevin Beverley, Ariana Ferber-Carter, Tristan Cunningham, Joel Herzfeld, Micah Ellinger, and Chloe Somers (Walier).
The platform is virtual, but the performers and audience will be joining from around the world for real time interaction. Join us online for a spectacular evening to support outreach and scholarship programming at NECCA.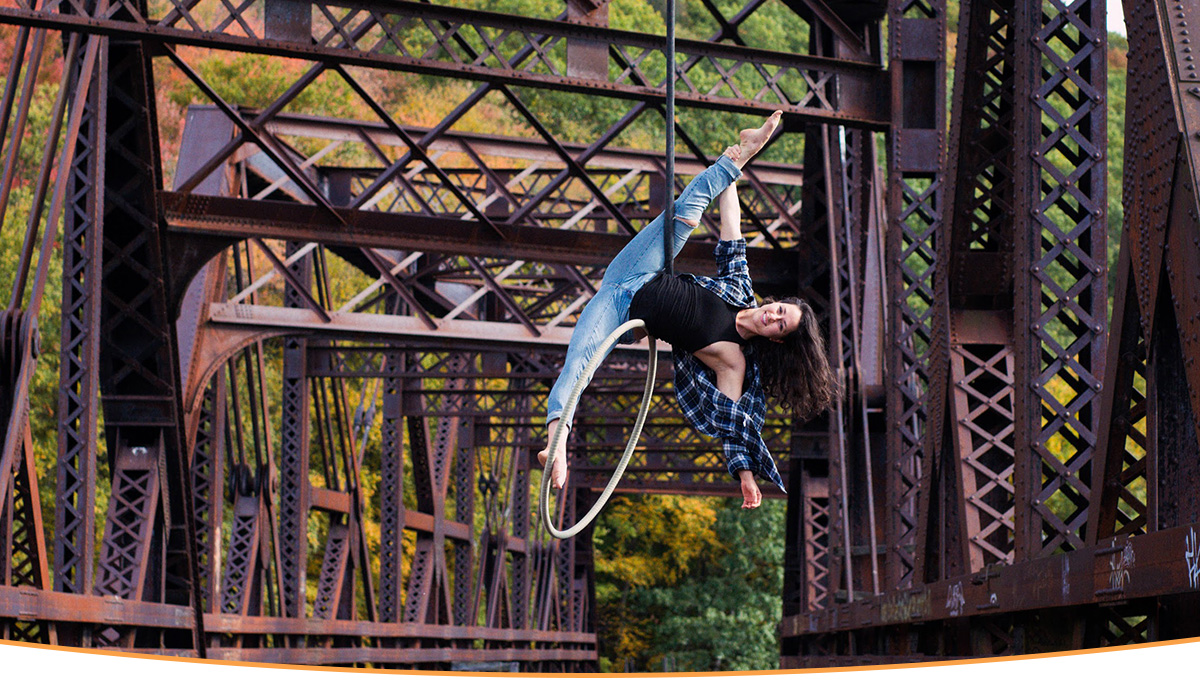 STAFF SPOTLIGHT: JENNA CIOTTA
PRONOUNS: SHE/HER
Jenna's coworkers nominated her to be recognized this month. Fellow staff members said: "She's a rock star," and "Jenna C has seamlessly transitioned from student to staff and proven herself to be a vitally important player in terms of student relations, COVID task force, and governance panel."
Celebrate Jenna by reading on to learn more about her:
Where were you born?
Arizona
How long have you worked for NECCA and what is your job?
I've been working for NECCA for the past four years (and was also a student of the Pro Track program for the first two), moving from substitute coach to session class coach and now working as a Pro Track Coach.
Tell us about your background, accomplishments, career highlights, and what brought you to NECCA. Please brag about yourself!
I found and fell in love with circus right after graduating from undergrad and starting a career in the domestic violence field. I ended up finishing my MA degree in Human Rights before fully committing to run away with the circus. I joke now that burying myself in crippling debt was my first step towards becoming a real artist, but I'm truly grateful to have come to circus as an older athlete and with some real world experience under my belt. I like to think that I bring a passion for social justice with me to my circus practice, and performance art activism interests me greatly!
What is something most people don't know about you?
I hate pickles and mustard. I'm terrified of grasshoppers. All of my tattoos are stick n pokes done by friends.
What do you love about NECCA and how did you first hear about us?
I heard about NECCA from my early aerial coaches. NECCA sounded like the most magical place where the coolest people went to train. Being accepted as a student at NECCA felt like an immense achievement. Becoming part of the coaching staff has been such an honor. Having my idols turn into teachers turn into peers and colleagues makes me feel very lucky!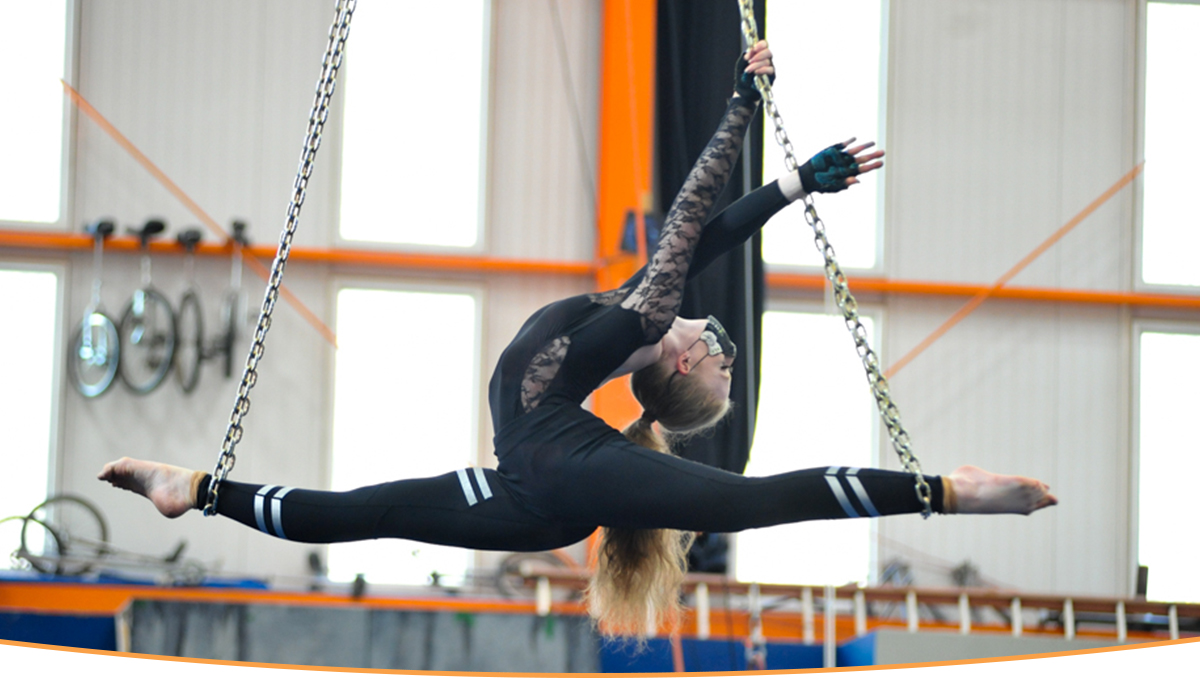 COMING UP
Mark your calendars!
——–
PROTRACK APPLICATIONS ROUND 2, ONGOING
CIRCUS SPECTACULAR (ONLINE SHOW), MARCH 6 @ 7 PM EST
ONLINE PROTRACK AUDITIONS, MARCH 12-14
AERIAL SKILLS WEEK, JUNE 14-18
CIRCUS SKILLS WEEK, JUNE 14-18
SUMMER INTENSIVE, JUNE 14 – JULY 18
YOUTH CAMPS, JUNE 23 – AUGUST 27
PERFORMANCE BOOT CAMP, JULY 19 – AUGUST 6
https://necenterforcircusarts.org/wp-content/uploads/2018/12/NECCA-Black_Logo.png
0
0
Erika Radcliffe
https://necenterforcircusarts.org/wp-content/uploads/2018/12/NECCA-Black_Logo.png
Erika Radcliffe
2021-03-02 18:12:20
2023-04-19 18:02:47
March Updates