JUNE 2020 – BLACK LIVES MATTER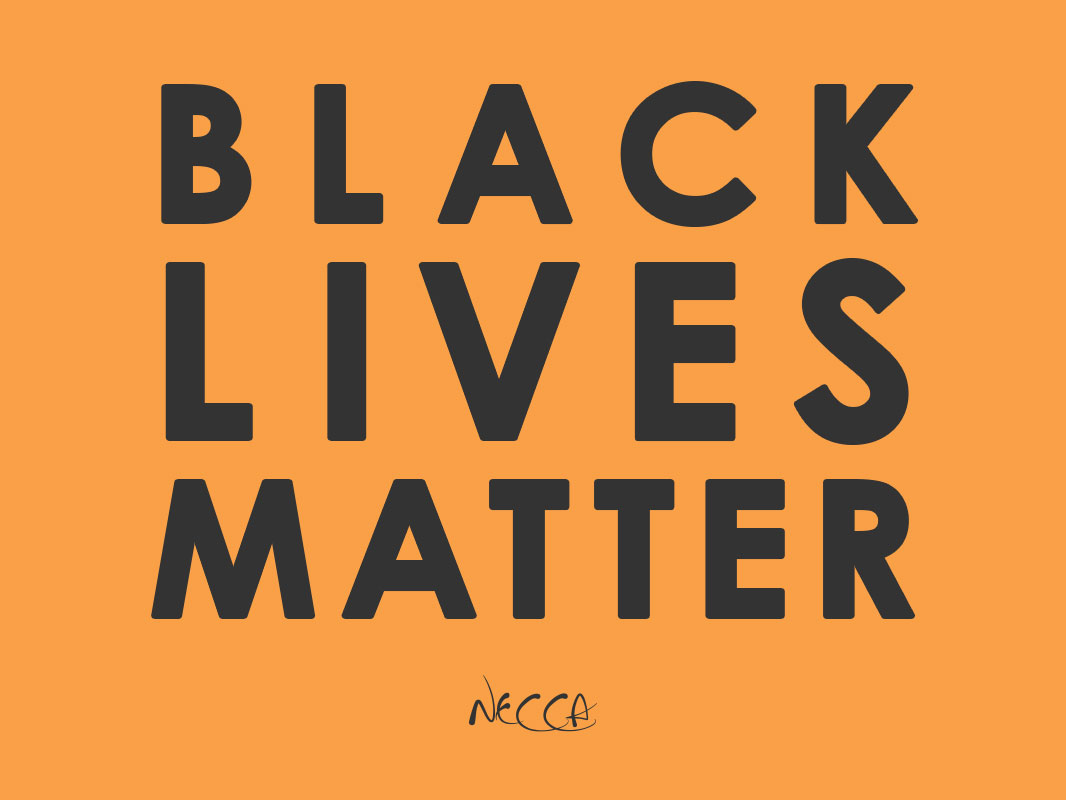 Dear NECCA Community,
————————————————————
We stand in solidarity in the fight against systemic racism and oppression in our country. Injustice and violence against black, indigenous, and people of color is real and it is prevalent.
BLACK LIVES MATTER. And we cannot be silent.
We are outraged and heartbroken over the recent and ongoing violence against people of color. We also realize these are not new issues or isolated occurrences and that meaningful change can only happen when we are willing to take action.
But what does a circus school have to do with racism and violence? Everything. We are all part of the same society. Institutionalized oppression is everywhere. It is all of our responsibilities to rout it out of every organization by showing up and doing the work by identifying our shortcomings and doing better.
We acknowledge that we are a predominantly white organization in both a predominately white industry and in a predominately white town. And since our mission is: "At NECCA, the transformative power of circus arts enables a diverse and inclusive community of artists, teachers and students to realize their dreams" we must do as much as possible to promote diversity, be inclusive, and actively support circus students and circus artists of color.
We understand that we have work to do.
Here is where we will start:
As our staff returns and we reopen, we will offer each staff member paid time to engage in anti-racist education and provide resources that have been recommended by black leaders.
We will actively seek out, promote, and present workshops and performances by circus artists and teachers of color and make this initiative a key part of our annual plan.
We will work to remove financial barriers for students of color to attend our programs by establishing additional scholarship opportunities in order to diversify the voices in our student body and elevate black artists.
We are adding curriculum to our ProTrack program to start conversations about the racism and abuse of black people in the history of American circus.
We will keep working. We will continue to critically examine and then improve our policies, programs, and community engagement to better serve marginalized communities by developing internal checks to keep ourselves accountable. We will speak and we will act with intention, not allowing perfection to get in the way of progress so that we can continue to engage in the work to improve.
If you are a white individual or an organization led by someone who is, we challenge you to find your own actionable ways to be anti-racist. If you'd like to work together, we are here and ready to grow with you.
If you are a black circus student, artist, teacher, or organization, or a circus student, artist, teacher or organization of color and you'd like to reach out to NECCA with feedback, suggestions, requests, ways we can help make sure you feel overwhelmingly welcome at NECCA, or ways we can support you or amplify your voice, we are here and ready to listen.
We look forward to the work and the conversations to come.
https://necenterforcircusarts.org/wp-content/uploads/2020/11/BLM-Newsletter-Image-Main.jpg
800
1066
Erika Radcliffe
https://necenterforcircusarts.org/wp-content/uploads/2018/12/NECCA-Black_Logo.png
Erika Radcliffe
2020-06-20 19:16:49
2022-03-31 18:02:00
JUNE 2020 – BLACK LIVES MATTER