MOVING BODIES, EASING MINDS
————————————————————
Dear NECCA Enthusiast,
At NECCA, we help our students develop agility, flexibility, strength, and creativity. This year has required that NECCA itself employ all of these skills to continue to meet our mission: At NECCA, the transformative power of circus arts enables a diverse and inclusive community of artists, teachers and students to realize their dreams.
When Wendy Harrison arrived in September as interim Executive Director, NECCA was well into its carefully phased re-opening plan. We had rehired all the staff who had been laid off and welcomed our largest ProTrack program enrollment yet. Training in a mask and physically distancing has not dulled the ProTrackers enthusiasm and thirst for learning.
I've never played around on a trapeze like that and it just really challenged me and excited me in a way I haven't felt before . . . I feel like this new experimental door has been opened and I'm so curious and excited to explore it. Thank you for helping me find that door!

– Thea L, ProTrack 2020/21
Our robust cleaning processes and masked training protocol allowed us to begin teaching over the summer, with confidence that we were mitigating risk to the greatest extent possible. We have continued online teaching programs that allow us to stay connected with students who normally travel from around the world to take workshops here in Brattleboro. Thanks to the dedication and flexibility of our staff, the future looks bright for NECCA.
Circus has been a place to build strength so I can keep up with the demands of a highly active child with special needs. It has become my therapeutic, happy place where I feel humbled, inspired and full of life!

– Melanie White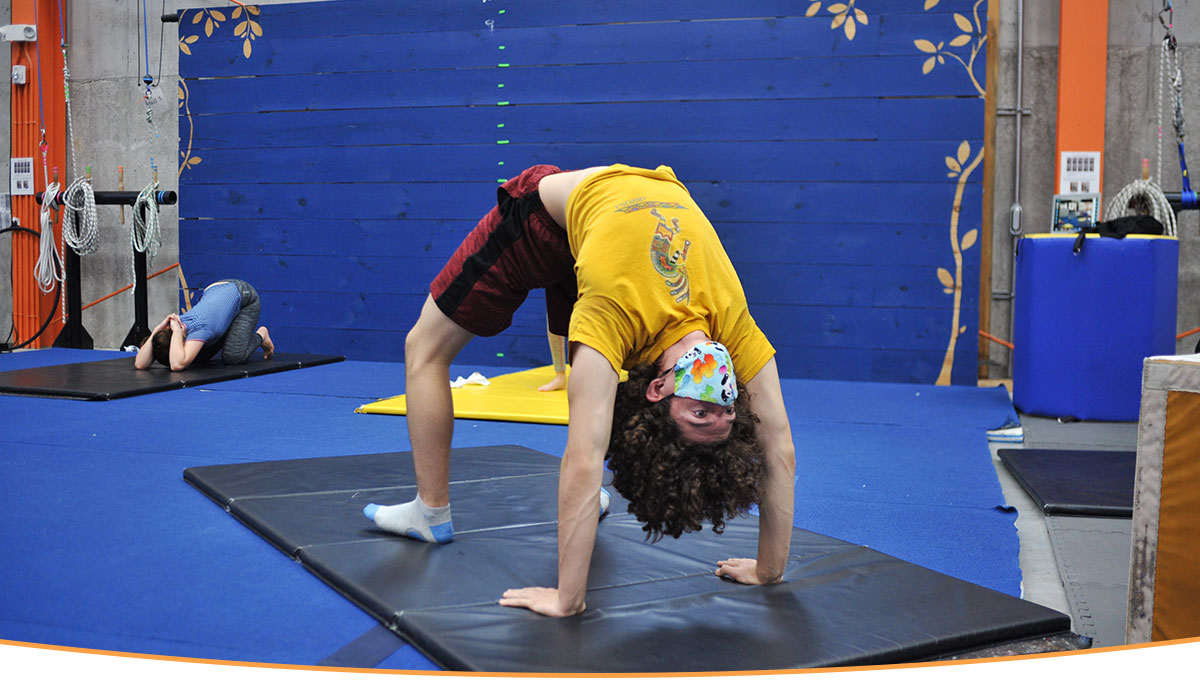 None of this would have been possible without the dedicated work of outgoing Executive Director, Jamie Hodgson, and NECCA's Founders, Elsie Smith and Serenity Smith Forchion, who worked tirelessly during the shut-down to secure funding from many sources. Our core coaching, administrative, and facilities staff responded to the challenge and poured themselves into finding new, safe ways to rig apparatuses and teach skills.
In addition to the amazing work of our staff, financial support has come from the Vermont Agency for Commerce and Community Development, Federal Paycheck Protection Program, New England Foundation for the Arts, Vermont Arts Council, and Thomas Thompson Trust. We've also received a vital development grant from the Vermont Arts Council (a three-year Arts Partnership Grant) that will support a strategic planning program and a Samara Fund grant for a new LGBTQ+ scholarship. We are so thankful for the responsiveness and flexibility of our lenders and donors.
But even with all of this support from state and federal governments, we are depending on our individual donors to make it through "COVID-time." The external grants should cover much of the additional expenses from COVID, but they won't cover all of them, and our revenues are down—with fewer programs and fewer students due to spacing limitations. As we head into colder weather, it is clear that we will need ongoing financial resources to ensure that NECCA's doors remain open to all students. In a time when isolation and fear are taking their toll, movement and circus education is a way to cope with stress and a ray of hope for many.
Sophie has been dancing for quite a while . . . but this (NECCA) is where her heart really lives. She really glowed and came alive like I've never seen before when she was at circus. . .exhausted, excited, and proud of her accomplishments every day. – Breta Yvars Petraccia

– Breta Yvars Petraccia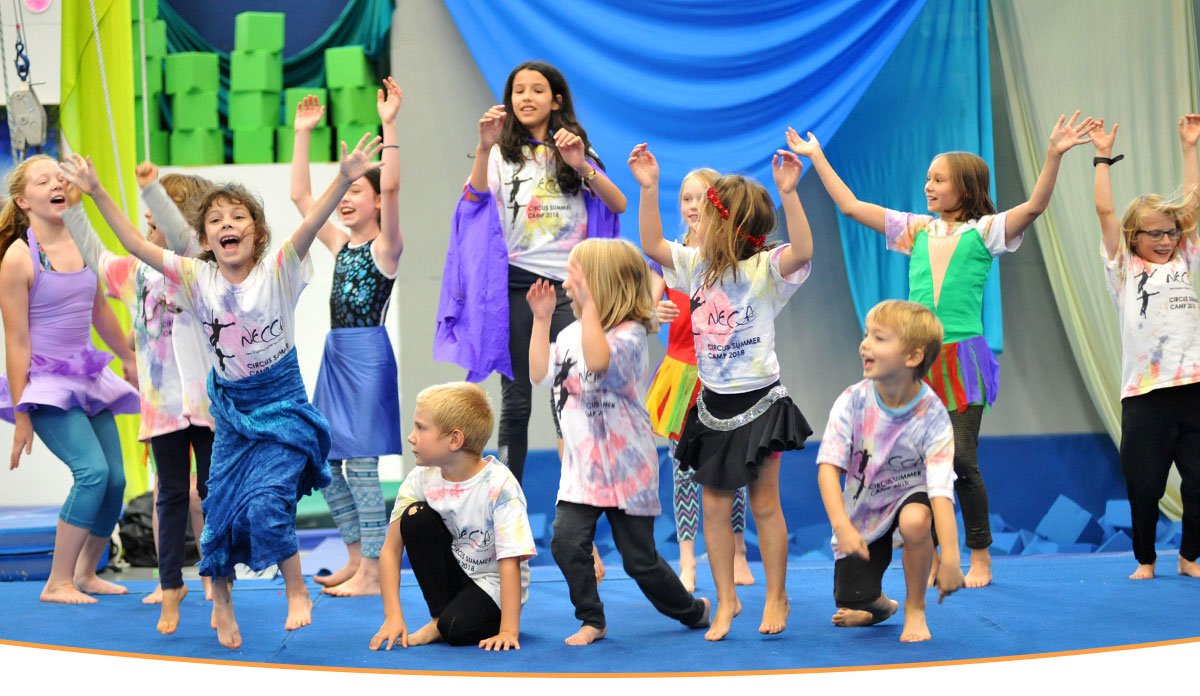 NECCA offers emotional support, a safe space, and a caring welcome to hundreds of students of all ages and skill levels. We are so thankful to be able to continue to do what we love—share circus education and the love of it. I hope you will join us by giving what you can to help us continue this challenging and exciting work.
We are so very grateful.
Sincerely,
Wendy Harrison, Interim Executive Director
Elizabeth Wohl, Board President
https://necenterforcircusarts.org/wp-content/uploads/2021/01/08-1-NECCA-Newsletter-Featured_Images.jpg
696
1200
Erika Radcliffe
https://necenterforcircusarts.org/wp-content/uploads/2018/12/NECCA-Black_Logo.png
Erika Radcliffe
2020-11-20 20:04:49
2022-03-31 18:01:44
2020 Annual Appeal